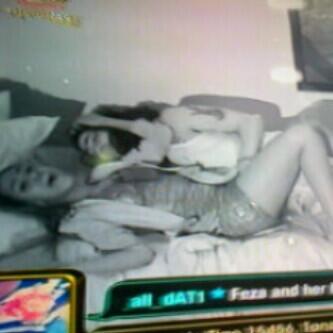 [Date360.net] BBA8 -Beverly Kissed and Fingered...
by naijablogger
Beverly's Intimacy with Angelo blew up on social Media yesternite. After the Party, Both were Drunk and started making out, They headed to the Bedroom and Angelo was seen Fingering Beverly before the Camera cut away. But in this Video posted on The VIP section of the Big Brother Africa Website, Beverly is seen grinding on top of Angelo systematically (At the end ) before getting off and pulling up her panties.
Yup, They went all the way...
Check it Out.