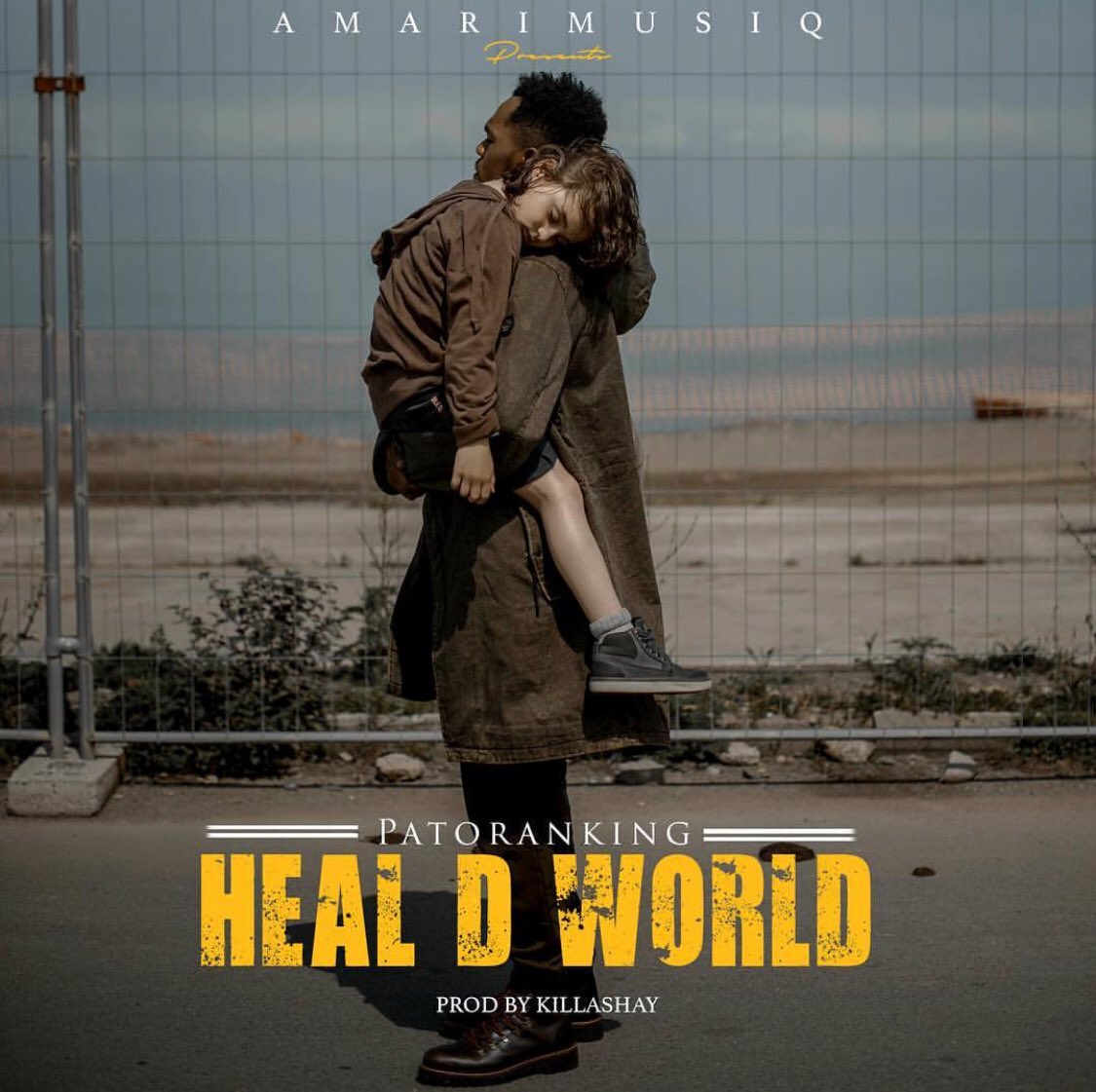 Curated for your listening pleasure, these are ten new songs we feel will be a worthy accompaniment throughout the week.
1.
Aramide ft Timaya – Fall On Them
The alternative singer steps out of her comfort zone straight into the church. In this jam featuring the enigmatic
Timaya
, the Holy Ghost is invited to the treacherous circle of fake friends.
A 2017 hit single by UK rapper
Ramz
gets a Nigerian remake from none other than the Apala master.
His is an exciting blend of Pop and Apala that will no doubt run a straight line of connection through diverse markets, despite country.


3. Oritse Femi – Where Is The Love
The Ajegunle brought up artiste once again, delivers a thought provoking track which is part protest, part tribute to the legendary
Ras Kimono.
Remiscent of his earlier works, Where is the love packs enough heat to shake more tables than most politically charged songs out there.
4.
Loose Kaynon and A-Q ft Show Dem Camp – Crown
A major landmark in recent African Hip Hop history, the titular track of the first album in the monumental LAMB series is a serious field of bars. Over a banging Reinhard beat, four of the rap game's hardest go bar for bar and the result is pure flames.


5. Aramide – Emeka (Amaka Cover)
One of the biggest songs of the year gets a remake – actually, a retelling of what is now a globally known tale of Amaka's disappointment.
Emeka is the male equivalent of Amaka, and Aramide pulls a genius move on the case as she leans on a soft, acoustically inspired production.


6. Patoranking – Heal D World
The Ebonyi state born artiste
recent release is an ambitious song meant to bring about world peace and it is an admirable one – thematically and sonically.
Stepping away from his dancehall genre, the Killshay produced song plays like an orchestra and Patoranking's words have this beauty to their haunting truths.
7.
CHx ft Paybac and ODC – Gas
This Summer feel trap cut is a treatise on escapism and ecstasy. The
CHx
(formerly
Charlie X
) production has a synthesized steady drum effect that will make you just want to tap feet and act reckless.


8. Loose Kaynon & A-Q ft Chigurl – Hustler's Prayer
Featuring a 60s soul esque hook from the usual comedienne
Chigurl
, from the first second this song off the
Crown
album is an unusual masterpiece.
With that hook sandwiched between
two verses from
Loose
and
Q
about the
climbing-the-ladder days
from a frustrated perspective, this is arguably the most memorable moments in an album full of many.


9. Paybac – I Might Need Security

A Chance the Rapper cover, Iboro takes fuck you infested production ingeniously, channeling his inner Malcolm towards musicians, politicians and his own thoughts.
The result? This two minute fire on wax. Following his Fuck Dinosaur Melaye and Fuck Kach too track, Paybac is tired of playing nice. With his loud statements of recent, he truly needs security.


10. Zoro – One on One
When a song has that Muhammad Ali picture of him standing over a fallen opponent and beating his chest, undoubtedly shouting 'I'm the greatest', you know it will be epic.
Recently, the Swagbag has saturated the industry with his music and with One on One, he takes a different path, albeit his original. Bars, he brought on. Bars that would leave any opponent scared of a face off.