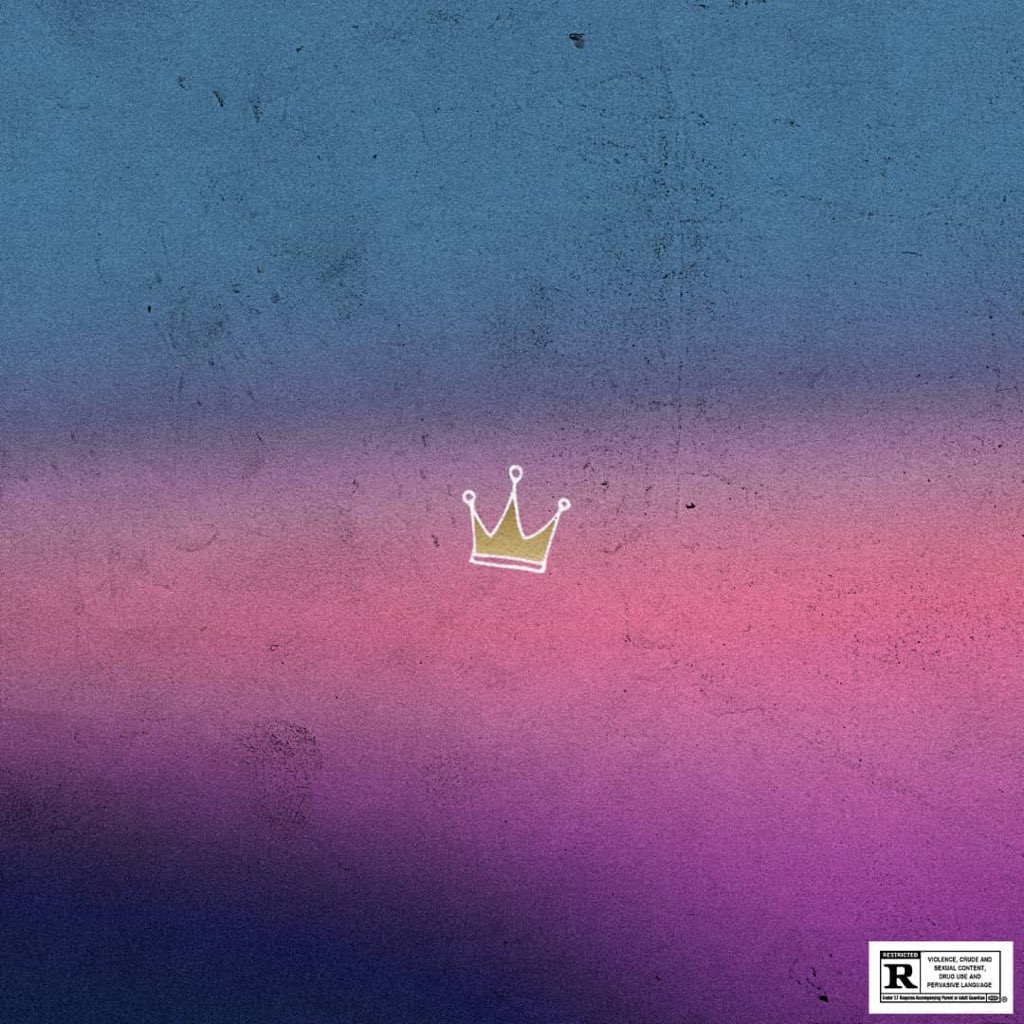 No one saw this coming,
AQ, Loose Kaynon
two emcees with diverse career trajectories hook up for a collabo LP .
AQ
has been consistent with his efforts. Before
Crown
, he had released three solo projects in three years. While,
Loose
Kaynon
has just one project –
Gemini
, Hiphop fans didn't know what to expect from the duo as they were yet to collaborate at any point. So when M.I announced the #LambAugust Series with the #Crown album first in line to drop, everyone was cautiously excited. This can either go two ways, a huge success or a monumental fail. They are not exactly a strange pair but they are not a perfect pair either - looking at their individual careers.
How well then will they both burn to become the ideal sacrifice?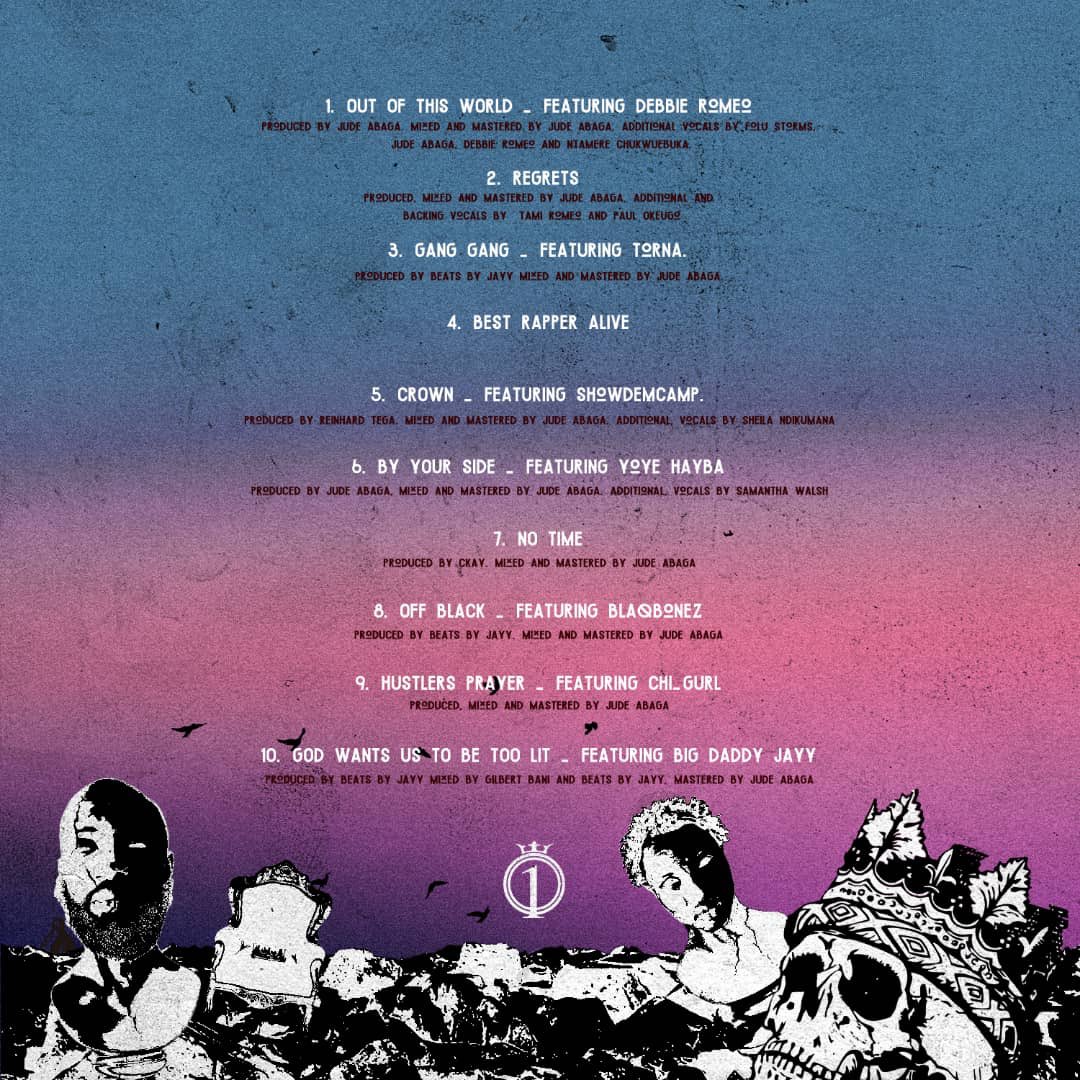 On the album opener Out Of This World, a sombre oh oh oh plays after some fine spoken words from behind what seem like a subdued dirge as both rappers give episodes of their alien-ish quality, Budding songstress, Debbie Romeo dips into her Marvel outfit to save the world and her soothing vocals balance the heat of the opener.
Following the laid back production of the opener, the mood follows into the next track
Regrets
,
Debbie
is back with a somber hook with
Loose
opening it with a threat verse, his flow is not entirely comfortable but he rides it,
AQ
settles right into it with his verse.
Gang
Gang
is the first trap song on que and lifts up the mood of the album, Little known
Torna
delivers a tight Igbo laced hook as
Loose
Kaynon
comes with the braggadio
, AQ
follows with a fiery delivery and when he switched flows, it was game over.
Three songs in and there's been an excellent mix of the themes this project was expected to project – braggadocio, sacrifice and Love. "The Best Rapper Alive" skit
Like those
'one hundred crowns' skits
sprinkled throughout the project,
wasn't really needed.
Title song Crown is the album highlight and deservedly so. Featuring the enigmatic duo of Tec and Ghost (together they make up Show Dem Camp) the Crown is literally on four heads. This posse cut begins with Ghost, the surly voiced MC opening the floodgates for a host of bars. AQ begins his verse by rapping, "let's take it back to the beginning, when rap was winning/when the fans used to love more rap than singing/when lyrics had you feeling you had to catch up with the meaning", This is classic AQ with the controversial lines as seen in the Linda Ikeji name drop and the "fuck SoundCloud" bar, his verse is like a field full of landmines. Loose Kaynon delivers a dope verse by all means but the highlight is Ghost and Tec, who both completely annihilated this track, Ghost especially, It was important to put both verses at the beginning and ending of this song. They all delivered over the banging production of Reinhard. Again, The skit at the end of the track was unnecessary.
By
Your
Side
is a sensual song, and probably the best song on the album, You can hear M.I Abaga all over this track and it's not just in the humming.
AQ
gave a Bonnie esque twist by rapping
"you get on your knees when you pray for me/then you get on your knees and took it off for me."
Very enjoyable song.
No
Time
starts with another unnecessary skit and is a jumpy freestyle that begins with some MI Abaga vocals. Lyrically, both rappers take off the album linen and dip in self appreciation waters.
Humble Guy
Blaqbonez
makes an appearance on
Off Black
, another trap cut and
Loose
is going off in what might be his best performance on the album.
Blaqbonez
DOESN'T RAP on this even though the track sounds exactly like his.
MI
claimed on Twitter that
Chigurl's
special on
Hustler's
Prayer
was delivered via a voice note, minutes before an important medical procedure. As if inspired by the ethereal, she goes on to deliver a floaty hook as she prays for the influence, even when "they don't call my name", Both rappers come through again with solid verses.
The album closes a little abruptly with a trap song (Seems like in true Kanye fashion, all the #LambAugust albums will have only ten songs). This album has worn an introspective look from the onset and God Wants Us To Be Too Lit is a succumbing to the earlier mentioned tripod of braggadocio, sacrifice and Love.
Overall, This is a solid effort from both emcees, what is exceptional though is the production on this album – Both of these Rappers haven't had looks like these and we have to give mad props to the executive producer M.I Abaga. Also the passion and determination of AQ shines through even before you hit play on this project, Three album in three years is no joke in Nigeria hiphop and he has carried that resilience with him to this project, right from the intro skit you can hear how motivated he is and you can feel the hunger in his bars, Loose is quite chilled but he played his part and really did shine through in the trap records, both rappers are known to be plagued with timing issues and bar counts but they are overcoming it. Major weak point of this project seem to be the tracks sequencing.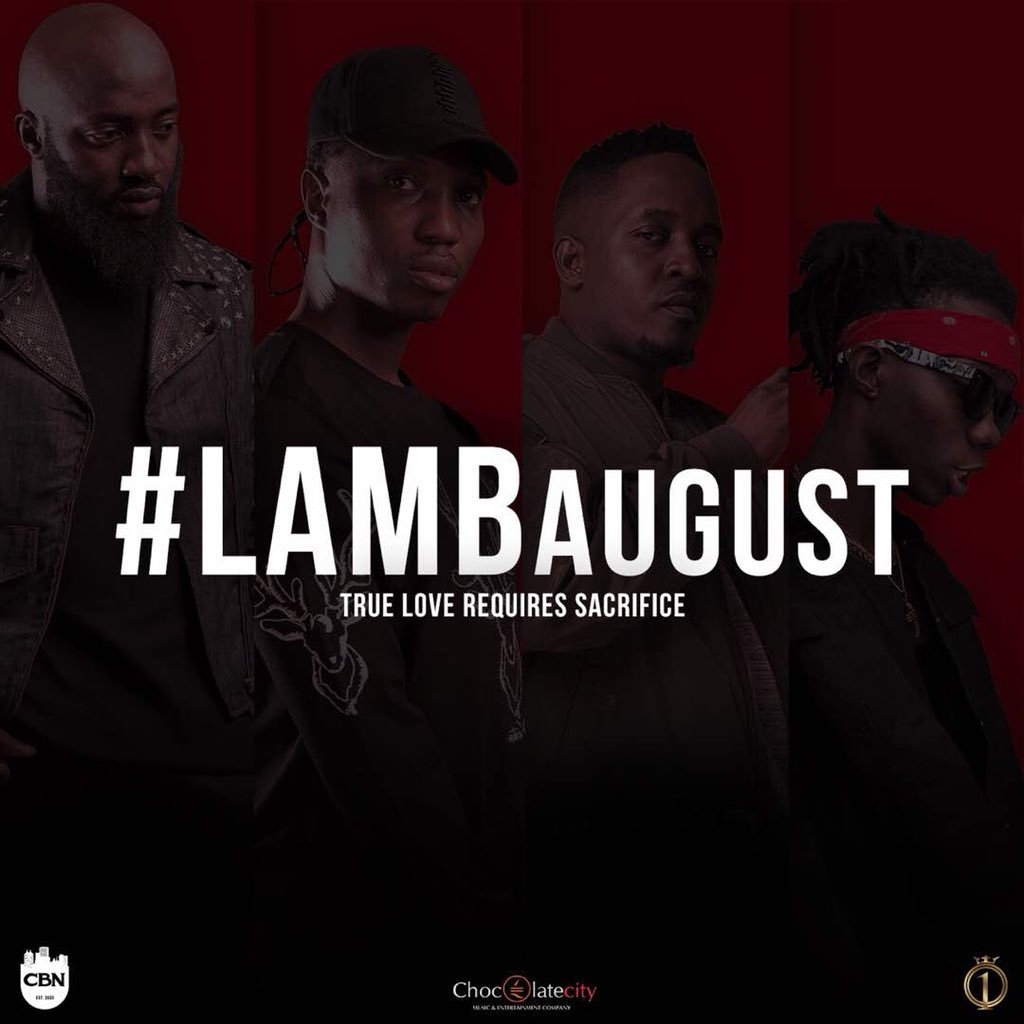 Yung Denzel is up next on the #LambAugust album series and from what we can hear from #Crown, it promises to be exciting.