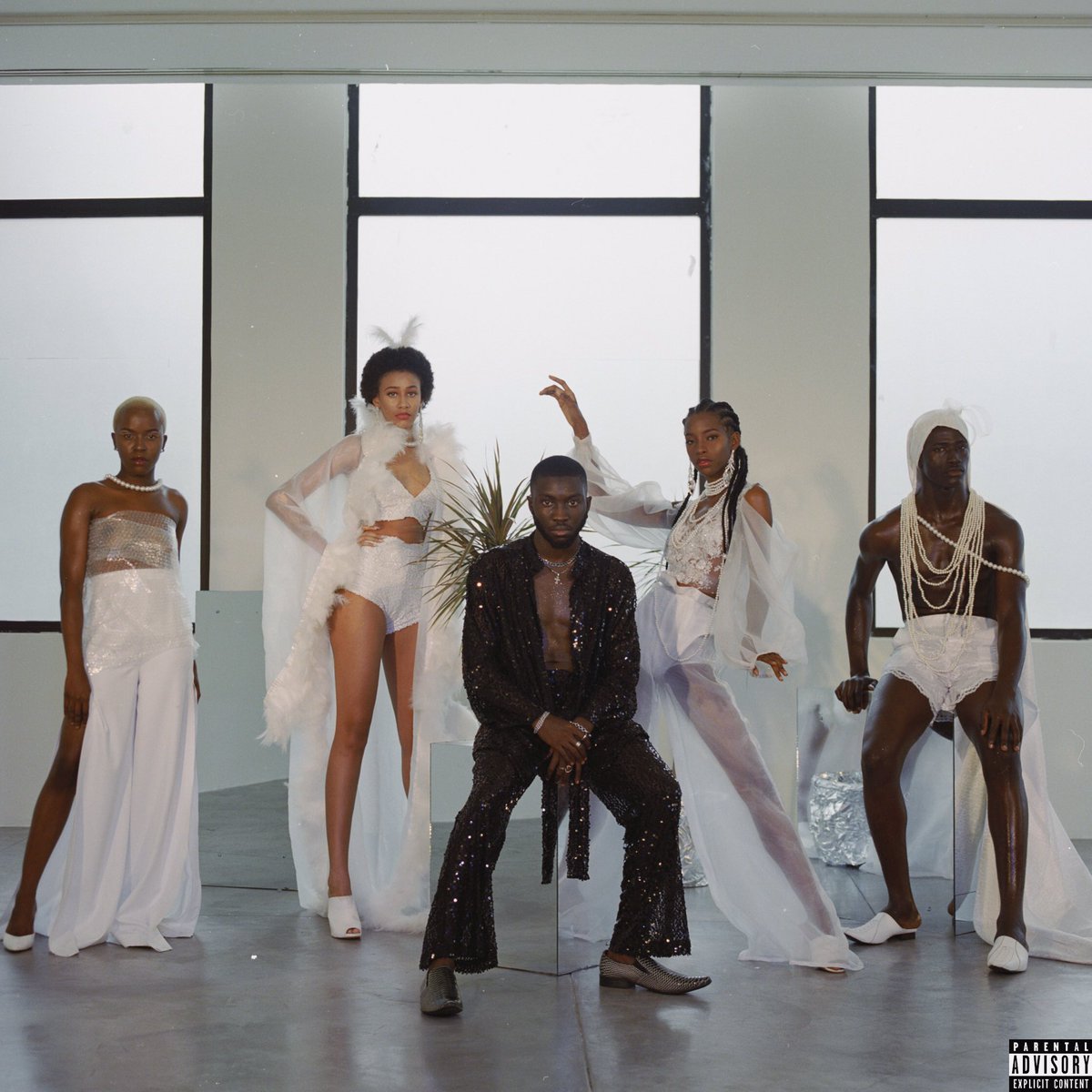 Born Bowofoluwa Odunsi, the young man is one of the hardest working individuals out there: he has a collaborative work with Nonso Amadi: Time of Our Lives – a phrase which resonates most with the people he aligns himself with, The alte kids (They seem to be carving out their own industry for themselves)

– young, jiggy, upwardly mobile, middle class Nigerians, basically; yet undeterred by the confining nature of the Nigerian reality. Odunsi is popular amongst this group, He seems to be the leader of the pack, The L.OS boys (Zamir, Bridge, Tomi Thomas & Bris) are seen as veterans here.

While Lady Donli, Santi, Tomi Thomas, Wavy the creator, Idris King, Famous Bobson, GMK, Zamir and the others infamously feature – also read: roll with – members of the circle, Odunsi and Tay Iwar perhaps, have been the more accessible of the Alté kids.
Tay
has featured extensively across a lot of artiste's discographies, and Odunsi have snagged a Show Dem Camp feature and recently, they both featured on M.I's Yung Denzel album, a treatise on depression and self worth.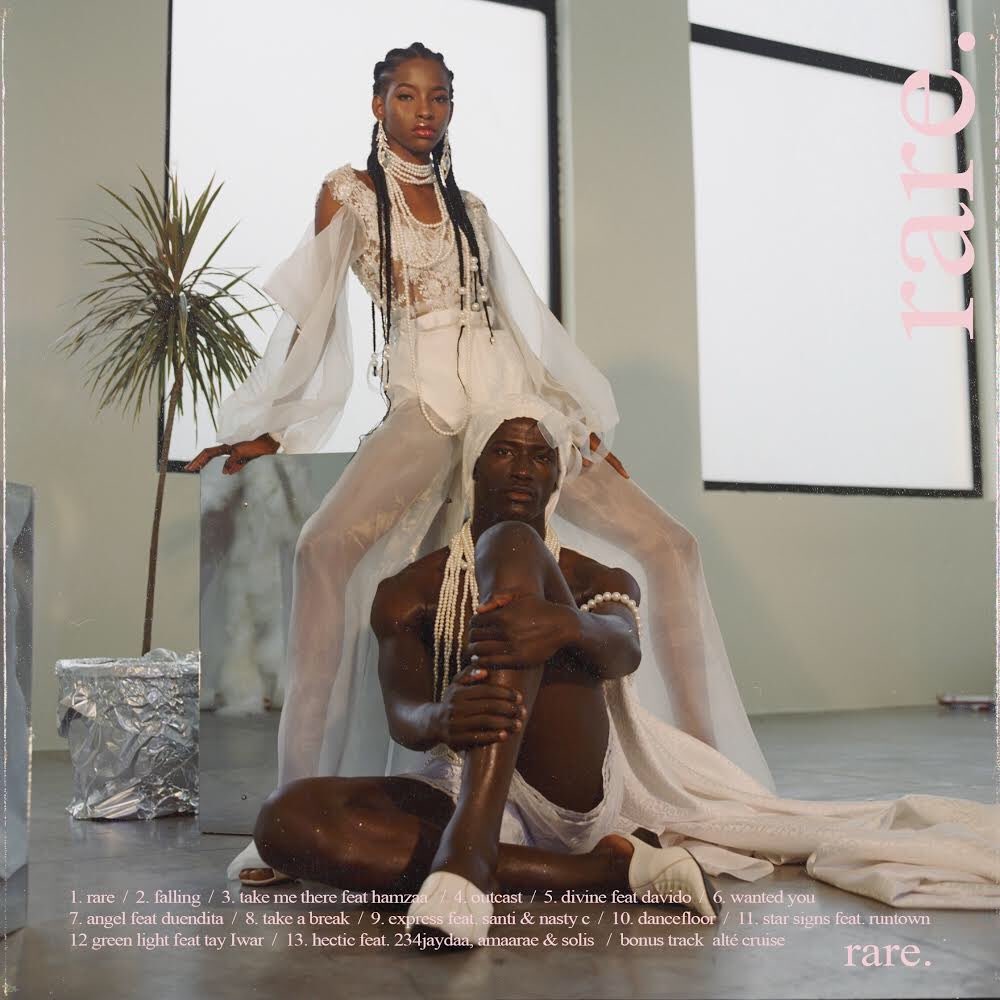 With "rare." however, Odunsi has solidified his place not just in his circle but in the Nigerian music space. And it is on the grandest stage of all. (Odunsi was recently signed to Universal Music) Among the current wave of artistes, the EP is chosen over the album; no doubt fancied by its allowance of brevity and experimentation but Odunsi have emerged, to serve one of the first albums of the Alté music scene. Odunsi is hands on everything here, from creatively directing the album visuals to co-A&Ring the project and all. With its title already a tipped hat to exceptional attention to detail.

Odunsi is black and daring, staring into the eyes of the beholder the eighties vibes throws back to afros and boot cuts trousers. He is surrounded by three ladies and a male, flamboyant in their gowns which reveal some flesh. It is the kind of cover a Teju Cole would floss over, going on and on about its artistic features; the kind the average Nigerian observer, fresh from the archetype face-only album cover would rebuke as being too outlandish, or spectacular. The entire roll out is incredible.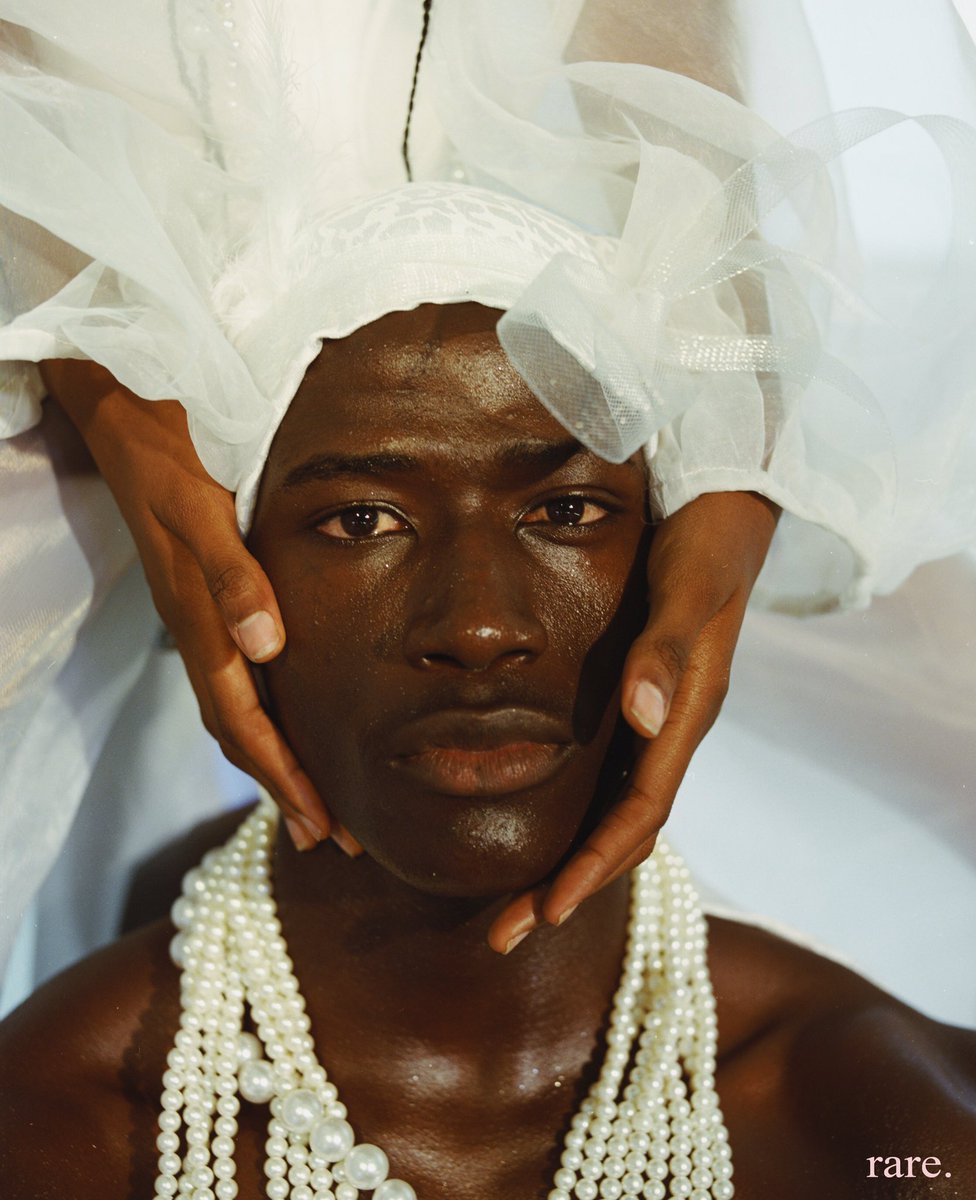 Odunsi is communicating something here but who is he communicating it to, The average Nigerian who make up the real core and numbers of our popular music is aloof to these fine servings. A lot of regular industry folks have even waved them aside as portraying a faux wokeness, as the Alté kids have often been accused of doing. "rare." will tell.
After all, when the politics of identity and intentions are gone, it will be the art that is left to discuss.
The album begins with ethereal vocals and the acoustic (keys and guitars) instrumentation, albeit minimal, soars to a crescendo at the end; a church Hymn resonance accomplished. Tomi Thomas delivers a spoken word over the backdrop of walking feet. Lagos is no doubt a place of romance and chaos.
The word beat ends the opener and it plays right into falling. Odunsi feels quite at home here, playing the fusion card again: Ifunanya (An Obvious reference to PSquare) the name is sung over a beat which sounds like a mash up between eighties Nigerian disco and a daft punk pop joint, The fusion is incredible and really do bop, There is no limit to the possibilities of this song right here.
East London's Hamzaa (who wrote and inspired the opener rare) makes an appearance on take me there; Odunsi sings drowsily about the darker shades of love and Hamzaa's vocals are every bit as energetic as she looks. There's an interview at the end, about Odunsi's psychological build; accredited to Idris King.
outcast
is a go at first listen, the chorus brings it really home, bouncy and smooth, should be a favourite heading into December- the young man is feeling himself despite the talks and setbacks; the mood continues into pre released divine where Davido makes a guest appearance, It is crazy that Davido chose this song to jump on (But maybe this is what he was most comfortable on), the song requires quite a lot of listens before you really get into it. Quite bouncy and the backup vocals of Sola King works. On wanted you, there's a 80's Soul feel; this is easily the best produced song of the album so far, Sounds like an instant classic and directly reminds you of Chris Okotie. Pharrel or Daft Punk would be proud of this production right here. Amazing. The words are filtered, by the synthesized bass production but at times, we just want to dance and snap our fingers, and want someone. Odunsi the angel – as portrayed in this well written piece by Richard Ogundiya – doesn't drink or smoke so it's only fit he's this sober, crooning about a lover. The back and forth, call and response & harmonising with the female vocalist Duendita is so beautiful, you could cry. take a break is chilling , head bumping , introspective and short.
Trap is so unlike Odunsi so it's only natural that when the album finds need for it, the usual heavy sound is done away for a warm buttery production which still bangs but meehn, the featured artistes came through – Santi and Nasty C on express. dance floor takes us back to Nigerian disco and damn , Odunsi might be on to something here with this sound. The cross over appeal it has seeing that it almost sounds like today's pop (Cue The Weeknd, Daft Punk) is amazing!!
Everyone came through on "rare." Let's talk about Runtown and what he did on starsigns, as what seems like an high life string interpolated, plays on the instrumental. Another early favourite. "I'm in love with girls that love to drink... and talk about star signs" Odunsi sings. Runtown reminds him that from this side, the girls care more for Dollar signs, a fine dichotomy between both world's as artistes. The collaboration works quite excellently, both artistes linking up vocally in a way which plays not only to their individual strengths but to the overall feel of the song. Tay features on green light, a modest song on escapism and consent but bumps a thousand fire emojis!!!. hectic is a feature fest but a sonic eargasm and then alté cruise brings the final stop to what has been an ear adjusting listen.
Odunsi
The Engine forces your musical taste to its limits, This project is not for the average music listener, imagine how the average Nigerian music listener would respond to this. This project is amazing and technically incredible. The production is simply out of this world, the mixing and mastering doesn't really do justice to it. Individually, these songs are absolutely incredible, but where this project fails is in the sequencing of the tracks. Album sequencing seems like a lost art in today's A&Ring but it so important, the sequencing on this project literally stopped it from being an instant classic. There was, what seemed like a reckless arrangement of sounds that made for a scattered listening experience. The whole thing sounded like a random playlist instead of an intended concise album but this can be forgiven.