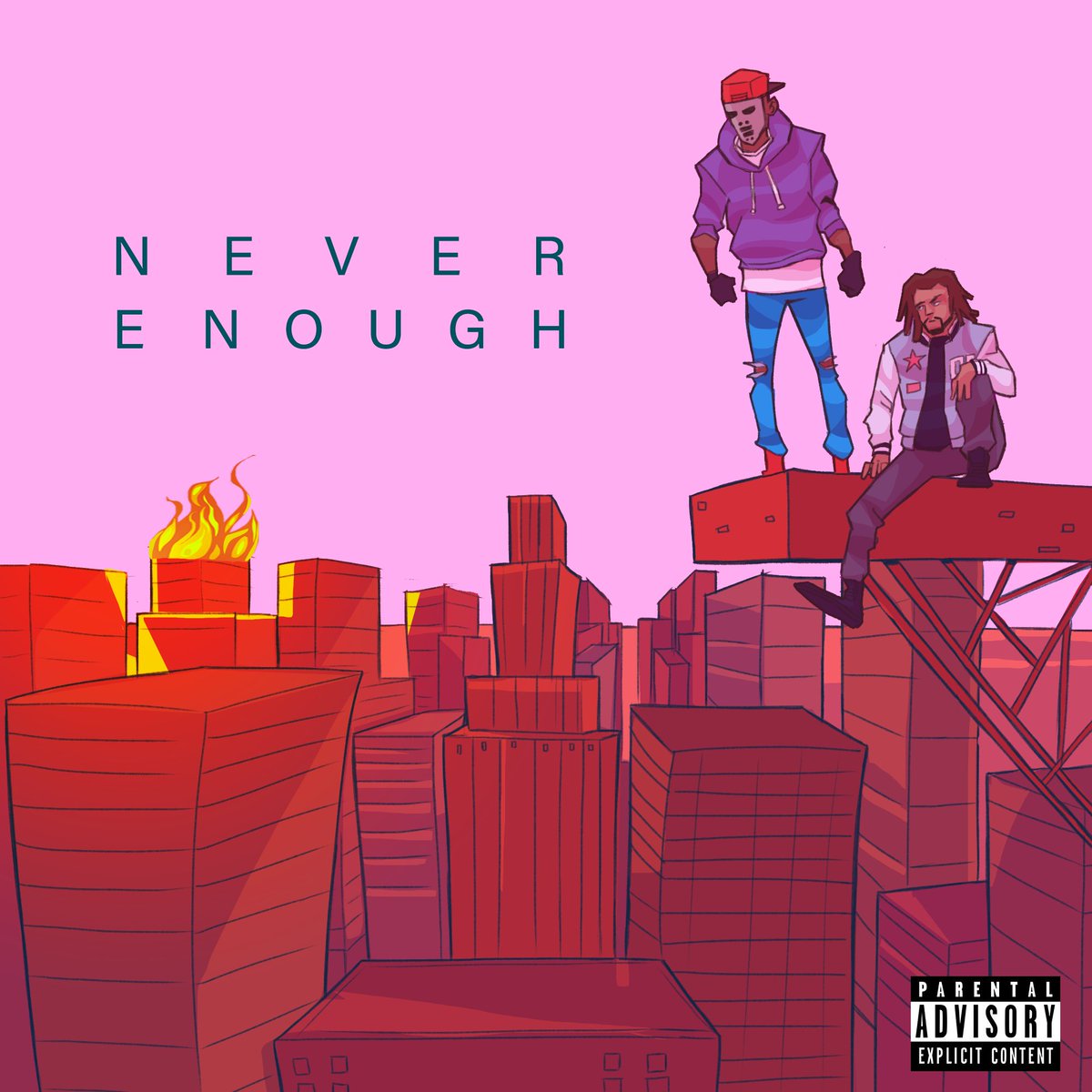 On 2012's All Love, Boogey ends the heartfelt song with the lines "the most gifted of my time but always left out/ niggas feeling at home it's time to move em to the guest house."
Six years on, those words which will foretell the intricacy of his lyricism and sadly, his under appreciation are brought to the fore again. As a large number of critics and listeners believe, you've got to sacrifice your rap talent at the table of the audience. M.I's albums are a proof of this, Skales career has been a proof of this, Olamide and Phyno too. The moneybag is aimed for, and you sacrifice an eye to get a better aim. It isn't anything new to Hip Hop and the large cast of those categorized as sellouts.
Boogey is no sellout, and we have no reason to term anybody that. Music, like any other art form wielded at its finest is an attempt to reach a maximum potential. If the creator of the music decides the music's ultimate goal is to drag him and his generation out of poverty, and he works towards that and achieves it, you couldn't begrudge the nigga even if you wanted to, because that would make you a hater. Boogey's situation is delicate because he has almost no haters except Facebookers decrying his alleged proud personality and everyone else telling him to loosen up and make relatable songs.
With an ear down to listen, Boogey has responded with quite a lot of projects. Alongside frequent collaborator Paybac and the veteran A-Q, he is one of the more consistent rappers in the country. In each of these projects, they've been at least two songs which have had the potential to 'blow.' Said No (featuring Yvonne), Show You Something (a single), Liquor Nights (featuring Tay Iwar) and BBQ & Shayo (off Faceoff, the collaborative project with Paybac) all have, to me, that extra – that unnamed element that could force radio spins and turn up a crowd. But they didn't.
In an alternate universe, Boogey is actually one of Nigeria's best rapper and the numbers show for it. His merch sell and the crowds fill up the space outside his every show venue. But that's just it…an alternate universe. In reality, he is no where near that fantasy. Certainly, frustration must be setting in and you can hear it in his voice but Boogey still goes on with his job with diligence, his passion for the art strong still.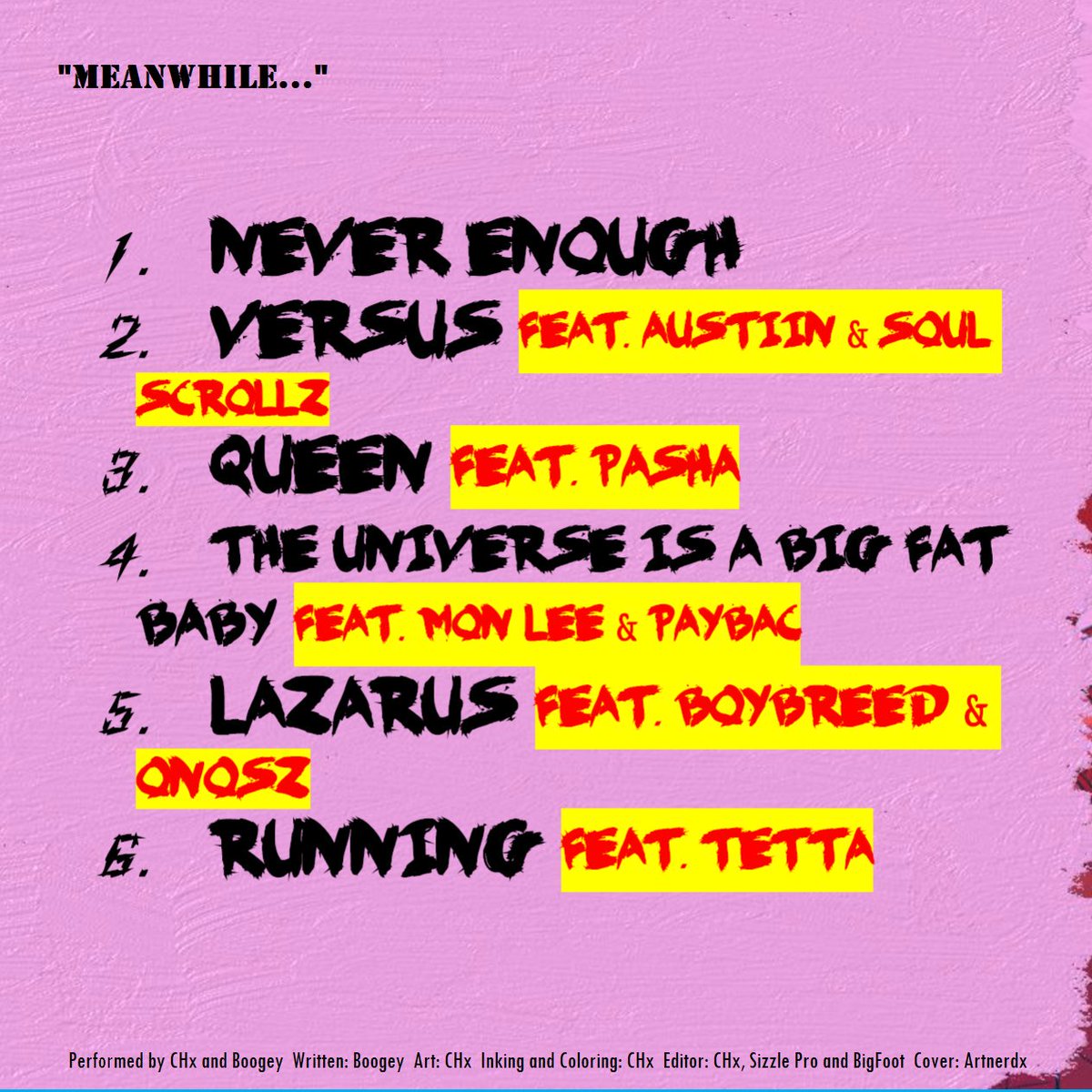 In the opener of his new EP with the producer CHx, we can hear the masked one hitting Boog up, expressing an idea for an experimental project. Boogey's tone is somewhat defeated. After his three minute opener though, the mood is downplayed. Nothing is ever enough when it's his pedigree and dreams on the line. Versus is quite the experiment, with Boogey going hard over the hard drums of CHx's trap production. There's a deathly hum behind Boogey's words and AUSTIIN and Soul Scrollz provide the perfect mood for its hook. The "Bad and Boujee" line just about proves Boogey's sense of humor – you just have to be that dope to engage with his kind of funny. Queen however, has Boogey over a reggae beat and it is incredible how his flow is easily adjusted to different sounds. Pasha's hook just about adds that extra sheen to an already polished song.
With compound sentence song titles actually becoming a Nigerian thing in 2018, Boogey follows M.I's cue on The Universe Is A Big Fat Baby, a soulful song with a dark air about it; Boogey assuming the role of a cute boy being used by ladies contemporary Nigeria call small girl. Mon Lee's contribution just about defines the song's artistic vision and Paybac is the mood modifier – his raspy voice adding a touch of inevitability to a song which has emotions running about like headless chickens.
Lazarus – as often as who has listened to the project tipped – is the Radio's Delight. Mind you, a radio song doesn't necessarily mean Boogey has dumbed down but it has elements so strong he allows himself to flow with the tide. It is also worth noting that the features (Boybreed & Onosz) more or less, own this one. The title too, due to its biblical background, could be found out as his meaning for a metaphor, his search for the familiar. In his first verse, he's on about trying to rise and always falling in a ditch. The second verse however, lies therein the question: should I rap for free? And then goes on to proclaim himself as "twice as gifted but never get half the cheese."
Running, the close to the project, is a neo soul sound with Jesse Jagz esque pockets of beat drops evident in CHx's production. Tetta, who has been on a good year's run (from releasing one of her more successful singles Shut Door, Shut Love to featuring in the Project Femme EP titled Altecation) features on this, owning the soul of the song, a somewhat lukewarm end to an explosive project. It is unfamiliar terrain though, and it fits into Charlie's aim of experimentation.
Never Enough is a beautiful project that strikes with equal precision and ferocity: on one hand – Boogey, like he's done many times decry his current status in the rap game: financially and other wise. He wants to smell his flowers while alive but like a master, he has made his lemons out of lime, too. When he isn't making similes about being under appreciated, his flow is actually one of the best in the game and the sound behind works. CHx is one of the few producers who are able to imagine a whole sonic difference from the age's norm and still make it acceptable.
It is great that Chx is making Boogey experiment, Great producers push beyond the sonical limits of an artiste and help them unlock new dimensions to their abilities and music, most rappers don't even see themselves as musicians – in the very sense of the word, but they should and must embrace new ways to pass across their messages and reach out to a broader audience while maintaining artistic integrity.