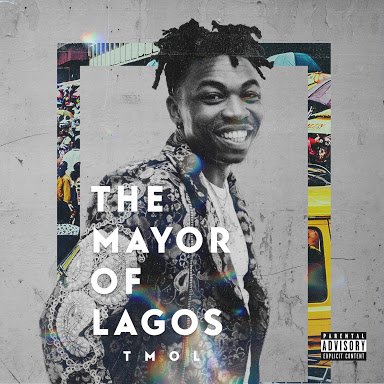 Mayorkun
is no one hit wonder. He has much as proven that over a couple of singles. Little by little, like a bricklayer, he has built his house and has it set in a street that is next door to the home of some of
Nigeria's top Pop artists– He has held it down so much over these deliveries he can almost now proclaim himself
Mayor.
According to the artiste, he was called Mayor by his mates; an abridged version of his name. His signing on to Davido's DMW was the stuff The Nigerian Dream is made of: walk-about savings accountant, on toil at a banking job before talent bailed him: makes a video of him singing and playing an instrument. Gets a DM from OBO, convinces him enough of his talent, gets signed.
His debut hit Eleko showed a pop artiste feeding off the cheese of a blooming market. His content was good and his cosign better but there was an unasked question. Quite the heavy one, too: is he a one hit wonder? Will he, like many others before, crumble under the heat of pressure and lose the truest colors of his artistry?
He didn't. His many singles and collaborations prove that. His songwriting, His lyricism, while playful and at home over jingly pop beats made by familiar producers who've defined the DMW soundscape, also hits hard. He has a knack for relatable puns and one liners. When he said na money be fine bobo He popularized the phrase, and added it officially to the Nigerian lexicon.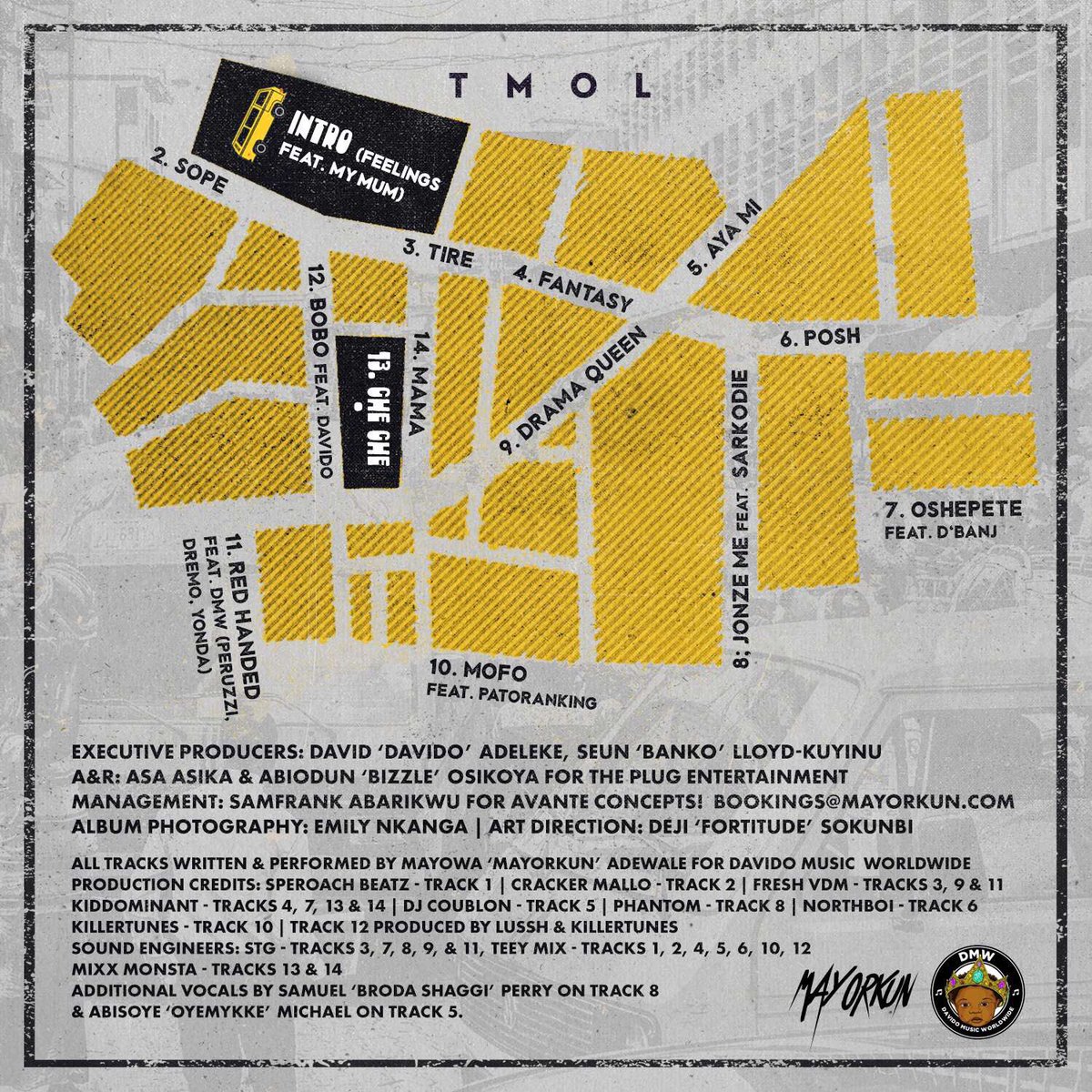 The opener of his debut album,
The Mayor of Lagos
, begins with the usual,
Mayorkun
reminds us he's worked hard for his success.
Appealing to humanity by means of putting A Mother's Prayer on wax could never go wrong. Immediately though, he falls back to his fast paced preferences, Thoughtless transition but when you get past political correctness, you can actually enjoy
Sope
.
Tire is a more contemplative song, literally. He sings about a lady running through his mind even as he adds a catchy line about faking it until you make it. Second half of the song breaks into an Afro fusion feel of Pop and Highlife. The keys of the Fresh VDM produced song works. Fantasy is the pop hit, bubbling with personality and so much vagueness at the same time; an heavy paradox, really. Very much like Posh but then again, it's the Mayor.
D'banj
is the first feature of the album. If you were on Twitter before the album came out, you would have seen him promoting the album by recording his older colleagues blushing with reverence after listening to the album.
Fela
is once again, idolized in Nigerian pop but unlike before (except when it's
Burna
Boy
),
Oshepete
isn't generic; both artistes work their way well into the song,
D'banj
is on to something on this joint. . Along with
Jonze Me
(ft
Sarkodie
) and
Drama Queen
, the best trio of preceding songs on
TMOL
. All expose
Mayorkun's
cheat code ability to sing about just anything.
Drama Queen
, with a ballad esque production, revolves around the stereotypical runs girl .
Dancehall features in
Mofo
,
Patoranking
makes a brief yet impressive feature. You could almost picture him being handed this beat. Three members of The House of Davido (
Peruzzi, Yonda and Dremo
) makes an appearance on
Red Handed
and by now it should be quite unarguable that they have dropped some of the best record label posse cuts in recent contemporary Nigerian Pop History.
The three last songs of
TMOL
– all
pre released songs, all of them hits – displays the immense talent of the Mayor. He gets off the podium by reminding the people of his burgeoning achievements.
The Mayor of Lagos is a good album, An artist true sonical capabilities is exposed via a project, especially Pop Artists, but it is apparent that Mayorkun has more than just hit songs to offer, The songwriting on some of the joints were lazy AF, some of them worked and some of them didn't. A debut album is supposed to solidify an artist's place in the Industry, The Mayor of Lagos does just enough, but we are not sure how many new converts he can get from this project.
He nevertheless,
presented a strong campaign.