What could be deemed a memorable moment in a genre as rich and transcending as Hip Hop? Is it the sonic development and the preoccupations of its leaders? Is it the extra ordinary disses which forced the listener to the fore, to pick a side; even as two or more rappers engaged in lyrical warfare?
In the pioneer country, many of its brightest talents have been lost to diss-gone-wrong, names have been mentioned as in Kendrick Lamar's 2013 Control verse, a "boring" J. Cole having almost all his albums go platinum with no features, Jay - Z and Nas both went unscathed by their Takeover – Ether tracks, unlike Kanye West and Noah Shebib who were caught in the crossfire of the Pusha T – Drake beef. Afterwards, with both the main actors granting interviews to Joe Budden and Lebron James respectively, Drake claimed they were "rules in this shit", referring to Pusha calling out Noah, popularly known as OVO 40 on a medical condition. OGs had responded – no rules, they said. Didn't Drake bring up Pusha's wife? Wasn't it the legendary B.I.G who rapped "beef is when I see you/guaranteed to be in I.C.U"?
That (Drake – Pusha) was truly a memorable moment, irrespective of how short it was. It displayed, at full colors and fangs, Hip Hop's beastly competitiveness. How did the most popular artiste in the world get destroyed with a Pusha T? BARS & Chess Moves.
Take away the sponsorship and label influence, and take away the tours and everything else shining and just the words will remain. It was what our own M.I Abaga sought to do with his influence on You Rappers Should Fix Up Your Lives. It was what A-Q lashed out at the local rappers for on International Rapper. Going back the decades, a lot has happened in Hip Hop and the bars have largely been responsible for these moments we call "memorable".
On our top five today, we present to you; five moments that could truly qualify as memorable in contemporary Nigerian Hip Hop.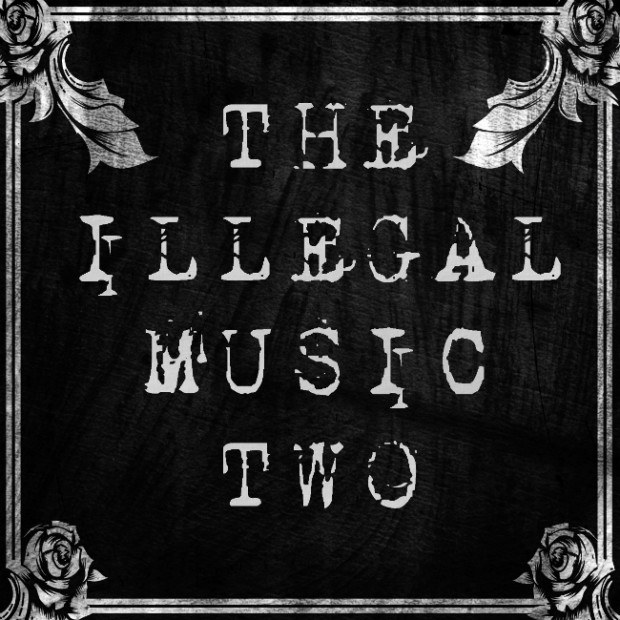 1.

MI's ILLEGAL MUSIC II
Among his mixtapes, this has been touted as the best of the bunch and it's easy to see why. Alongside giving stellar mainstream debuts to Yung6ix, Pryse, Phenom and Boogey, it featured some of the best verses on the continent at the time.
Boogey's moment was a true masterpiece, his verse as fiery as a thousand suns. MI, across several tracks on the album proved his legendary skill, dipping into the bowls of several skills, skills many rappers only manage to have one. It even featured what many consider as Ice Prince's best verse till date. On Superhuman, the recently departed Hip Hop Pansula delivered a magnificent tribute to black legends; his pledge to make always conscious music one of the mixtape's highlights.
And like you've been waiting to ask, yes, the album's shelf life is another factor. Listening to
Heart of the City
, you still get that bouncing feel like a revolutionary walking through the fallen nation. Each bar sears within and
Ruby's
chorus is a gem which amplifies the several emotions twirling. And if
M.I
and
Nina Simone's
unlikely flirting doesn't rank high on your list of sampled songs, music maybe isn't for you. Add that to the fact that bar
One Naira
, there has been no better Nigerian Hip Hop love song than
Sex, Love and BS.
DOWNLOAD
What happens when the hottest "rappers" come out to make a mega hit downplaying the pillars upon which the genres were built? Outrage happens. Over discussions and some song reactions (International Rapper), we wondered if perhaps, the trio were the proverbial teeth biting the feeding hand.
However thematically disturbing the song might be, it was a good song, sonic wise. If one were to make a list of Nigerian Hip Hop's most memorable beats, here is one song certain to make the list. Over the years too, the song has aged well.
It is 2018, and punchline Hip Hop pays but you don't go about comparing their wallets to Olamide's. Here was their angle: Nigerians want rap diluted in Nigerianess; it wasn't as if they sang through the song too. I certainly felt A-Q was in the wrong but no one would begrudge the jealous lover, who suspects his/her mate of gracing another's bed.
3.

VECTOR'S RHYTHM FREESTYLE FURY TWO HOURS FREESTYLE
When
Black Thought
went ten minutes
in a freestyle on
Funkmaster Flex's
platform, the Internet rallied around him, and in about twenty four hours, they'd been about a million views on YouTube. It was a reaction which surprised him.
It should then be worth noting that our own Vector had, approximately eleven times longer, bested the duration of that feat. While time wouldn't be much of a factor considering Black Thought is The Greatest Rapper alive and one of the best ever, Vector does deserve plaudits on his moment, even M.I at the time suggested he might just be the country's best freestyler.
4.

JESSE JAGZ'S THE ROYAL NIGER COMPANY
This album deserves a piece of its own but for now, it will have to make do amongst the mortals.
Upon leaving Chocolate City in 2012 to open his imprint Jagz Nation, he released The Royal Niger Company, an album many deem to be the definition of a classic, anywhere in the world. It was a truly cultural moment from its skit opener and its end track, which began with a 2pac quote about how the fans should "support the real."
Jesse Jagz was, and is real. An artiste who took time out to figure his artistic direction and investigate freedom, sex, history and religion in a bid to make it the prevalent themes in his music. A successful investigation I might add, as it birthed this album which had classic songs such as The Case, Louis and The Window. How We Do also remains one of the best last songs in Nigerian Hip Hop album history.
As the final installment in M.I's executively produced LAMB Series, Bad Boy Blaq was always going to be viewed with a carefully cleaned lens. With the honcho declaring the album the best in the series, critical acclaim also placed the crown on the young man's head.
With carefully crafted songs which was a masterful juxtaposition of heavy topics and light sound, Blaqbonez emerged to become the industry's ideal young rapper, and his album a memorable moment which marks this coronation.
WORTHY MENTIONS
You Rappers Should Fix Up Your Lives
Show Dem Camp's Discography