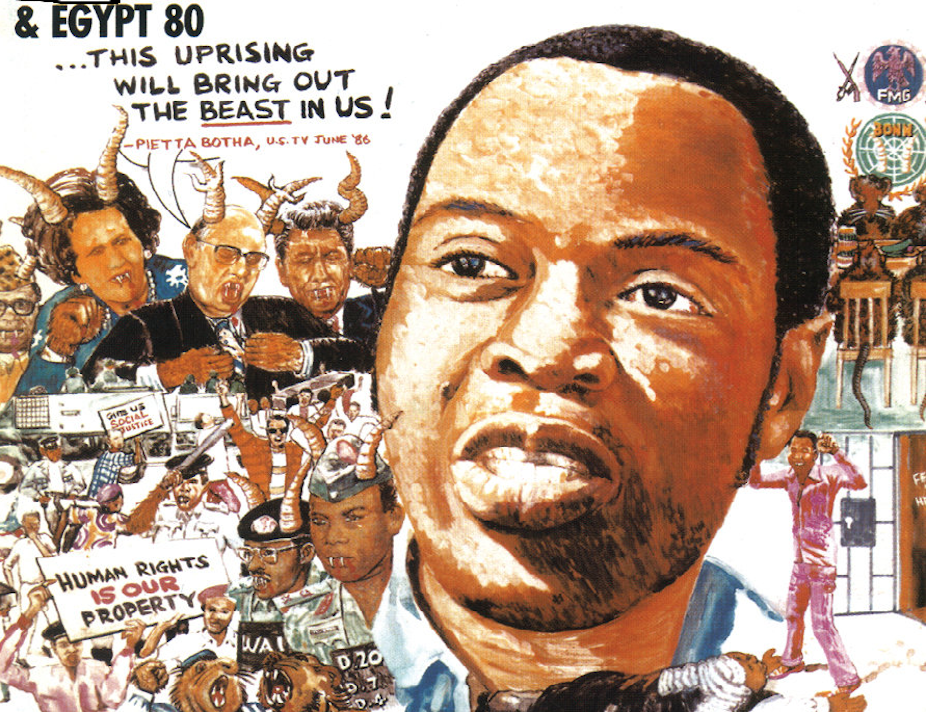 With the 2019 general elections around the corner, it is expected that the first quarter of the new year will see an influx of politically conscious songs. The worlds of music and politics have always had an inconsistent relationship.
The likes of 2Baba have planned and eventually aborted a nationwide protest; APC have had a lot of artistes, particularly those popular in the South West campaign for them; 9ice has pursued a political career, Banky W wants to represent his constituency of Eti Osa next year; Sound Sultan's Olé remains a viral threat – one day bush meat go catch the hunter.
Politicians, no doubt, aren't helped by their dubious personalities and lifestyles. Politics is a dirty game is a catch phrase repeated time and over again to justify apathy but nothing could be further from the truth.
In a year which has seen our democracy brutally threatened and right to movement and speech trampled on, we await the great days of elections and decision making. These decisions however, aren't fully formed on factual or first person basis. They are formed around emotional angst and financial situations. We therefore, look upon celebrities as demi gods, as spokesmen for ideologies seeing as they are higher up the chain. In the ideal world, these celebrities meet with political aspirants on our behalf, and any word that comes out of their mouth is as close to a trusted source as none else.
2019 is around the corner and our heads are turned upwards, our ears open for music which will soundtrack the every step taken towards the polling stations, towards the ballot boxes, towards every car and pillar we lean on, watching on to protect our votes against manipulation.
We present to you, some of the more distinct socio – politically influenced songs of the year, in no particular order.
COBHAMS ASUQUO ft BEZ & SOUND SULTAN – EVERYDAY
Unlike the angst of the Falz assisted single Boosit, 'Everyday' is a subtle reaffirmation of universal notions: everyday for the the thief, one day for the owner.
The trio of veterans, over a looping piano employ the tell tale of a fable to tell of three friends who no doubt, represent the varying levels of Nigerians reaction to political issues.
Twenty days after Childish Gambino's take on modern America, Falz, who has built the reputation as a politically conscious artiste tapped the idea for his scathing report on Nigeria, where everybody be criminal.
With his version more direct and less deflected in pursuit of artistic intents, Falz got the message to where exactly he wanted it: the grass roots. NBC came with their usual talk of a ban, Falz countered, walking the talk.
One of the more visual storytelling tracks in recent history, the Nora Awolowo shot video did more for its cinematography.
Over six minutes, A-Q, with the words to spare, tell a very Nigerian tale of lust, drug addiction, and physical assault from Armed Forces. It is a song which is not a song, but a thesis, a fully developed novel in which the characters exist to change your perception of generally accepted ideas.
PAYBAC – I MIGHT NEED SECURITY
Fuck you! is being crooned over a loop and Paybac takes well aimed shot at every body from his colleagues "singing for politicians" to Fela whom he feels would have back slid in the current time, suggesting how impossibly hard it is to stay a man of integrity.
"The President is clueless like 2baba with a comb," he raps on the first of the last duo of bars, before he breaks into a fuck you, fuck you over a Chance The Rapper beat. If he was any more popular, he would surely need security.


MR RAW – 19
In an earlier review, I somewhat dismissed Mr Raw's song as an elder's under informed take into the youth's issues.
While 19 might not be as good as the classic Obodo, it is a concerned write back, being one of the few songs that interact with the humanity of the demonized SARS.
As a follow up to Oso, Brymo taps up the chart showing, storytelling statesman persona he employed in Them Dey Go.
Let Us Be Great presents a pyramid, with generational conflict a major hindrance to everyone balancing on the pyramid which is obviously a metaphor for how great Nigeria could become. He certainly believes a new alliance which makes way for youthful ideas and experiences of the old would shape a better future for all.
PAYBAC – FUCK DINO MELAYE AND KACH TOO
This booming production has Paybac drop verbal bombs on senators and public personalities, drawing inspiration from the 2pac interview tapped for the Kendrick Lamar TPAB album to convince himself of believing nothing peaceful could remedy Nigeria. Nothing except a the-ground-is-gonna-open-up-and-swallow-the-evil moment.
In this epochal song, the larger community moves as parts of a body, all wired to a single operating engine. Poverty is its oil and people make terrible decisions (as we see on the daily) as a means to escape it.
PAYBAC – NAIRA TO MY NAME
Because Paybac is underappreciated and probably has no wallet (as he raps on NTNM), he can actually say anything without reprieve.
On another one of his politically charged songs,
the opening track of
The Biggest Tree,
he raps about financial hassles and how depressingly well the "Big man" diverts everybody's wealth to his coffers.
MITCH ANGELO – EX NIGERIAN
Over what is probably a "types beat" gotten freely from the Internet, the rapper reiterates his desire to leave the country, rapping about how "the Nigerian Dream is to leave Nigeria."
The song features in his six track EP titled Last Minute 2.