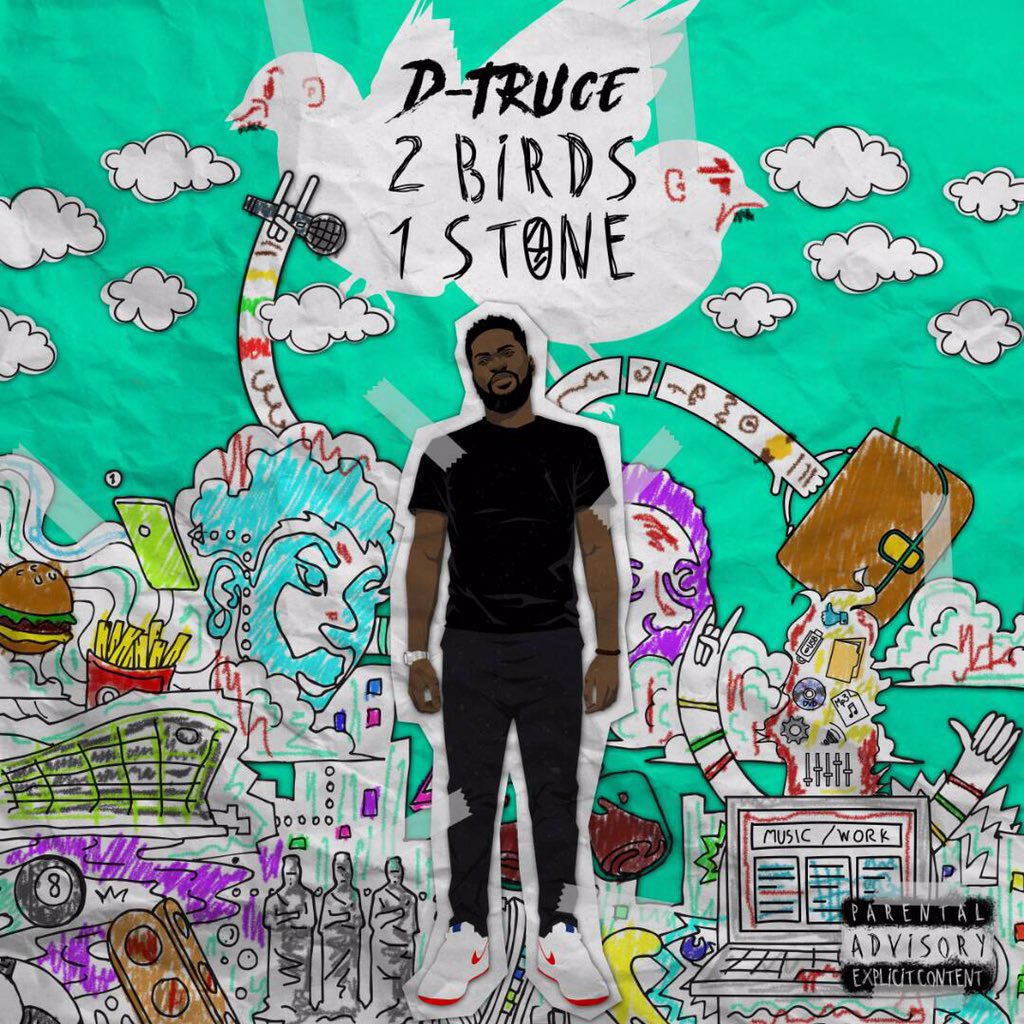 In his mix tape The Truce Shall Set You Free, there is a dope moment which features Vector and the man himself, D Truce.
"Brother Vector," he refers jokingly to, perhaps the hottest Nigerian rapper at the time, with the remark eliciting laughter from both rappers. It is Vector's words however, that sits as the fulcrum of that project. "If you are in a war of conflict between yourself and within yourself, the Truce shall set you free."
Born Chukwuebuka Dusten Anyaese, the rapper has described his sound as "feel good" but even that, at some point, stands to be corrected as he has some steel, too. With Mode9 amongst his musical influences, there is a rich foundation of traditional Hip Hop in his sound. He also retains something most rappers this part of the world don't: a sing song flow.
Across his discography, which includes an EP, a mixtape and a six track collaborative project with TylerRiddim, he has displayed his immense talent as a versatile artiste.
Here, are five songs of his that bear testament to this versatility. They will also prove to be an excellent pre taste of D Truce's artistry in anticipation of a debut album dropping this week.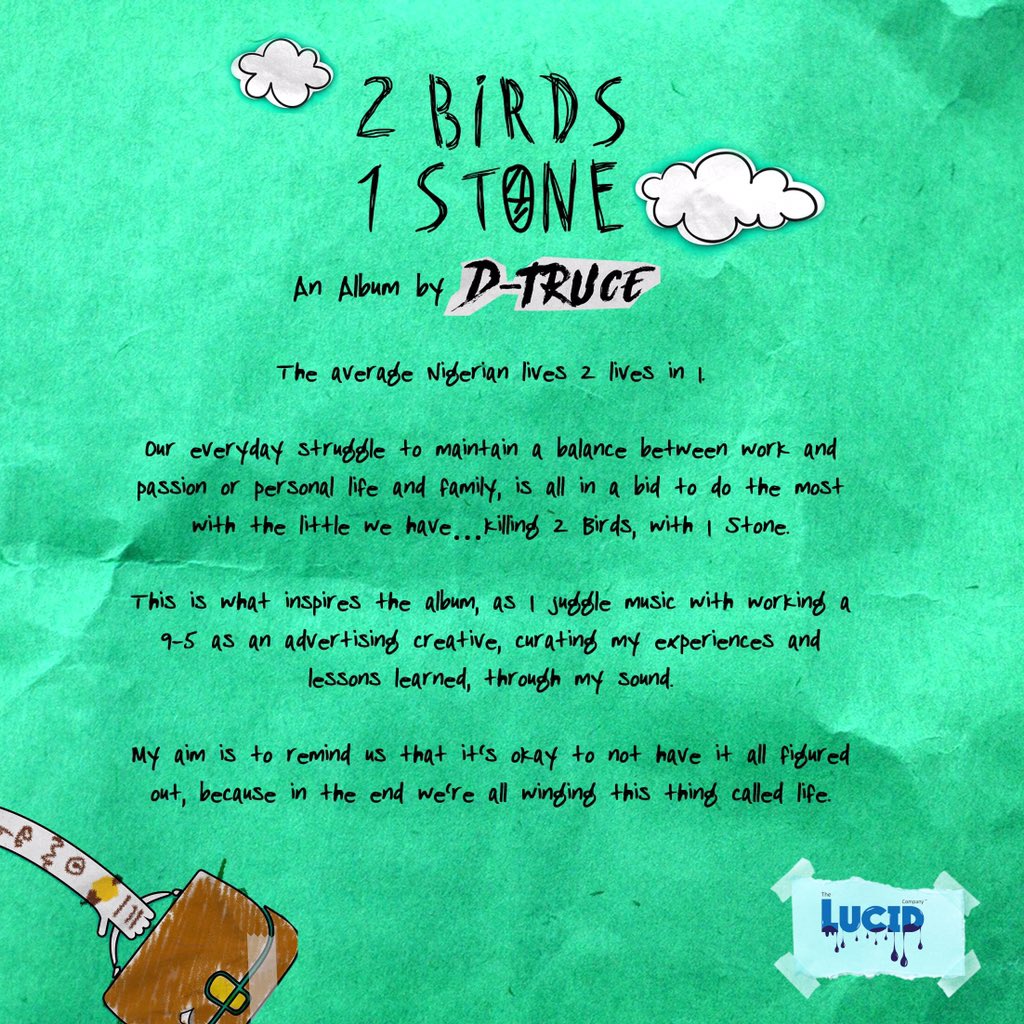 CHAIRS AND TABLES (Freestyle)
The man is obviously a student of the game: from the first second of the song, he attempts his best Lil Wayne impression; somber singing, the clack sound of a lighter, the suck- in sound.
The floaty voice (of what is possibly a sample) behind the drums of Chairs and Tables render an aesthetic appeal to Truce's words: an often frustrated persona adopted, with his switch in between the first and third person narratives rendering a freshness to his delivery. His pidgin is impeccably solid too.
Ponder the lines: "I for like buy shares (chairs) but right now I can't even afford the table, talk less of bringing something to it."
ADAM'S APPLE (ft. TYLER RIDDIM)
This song is the hallmark of the large expanse of D Truce's thematic vision. Over a frenetic dancehall beat, he, alongside frequent collaborator Tyler, contemplate the larger workings of pride.
Their words essentially reiterate the popular saying: pride goes before a fall.
The featured artiste is famed for fashioning a genre known as "herbalist music," which, at the base of the sound is a mood calming vibe, created by the gentle mix of improvisational instruments.
The butterfly, often used as a metaphor for the agony of fleeting beauty, makes an appearance on this. Truce's singing on the pre – hook reveals the butterfly to be a lady, even.
3rty's backup vocals and verse add a soothing soft to the sound of the production; horns blaring in the background to provoke a sensational musical performance.



NOBODY ELSE
The third track of Eden has a classic boom bap which is natural given what he is actually rapping about.
Continuing in the history of personification adopted by rappers who, over the years have employed the technique to give account of their undying love for Hip Hop, D Truce makes his a stand out, with his every word possessing a remarkable truth in them.



1st DAY
Serving as an opener to his debut EP, D Truce, although he marries his life to his music remarkably, strips to bare skin in 1st Day, a searing, autobiographical account of his life.
The song which clocks just under two and a half minutes begin, with Truce saying he needed a back story, a stare into his life. Details are then spilled, personal and otherwise. That sing song flow which he's adopted as a trademark fills in for the hook, where he sings: it's my first day and you know I got a plan.
Already touting him as a student of the game in this piece, if there's a rapper whose song he channels in this, it is J. Cole's Cole Summer, over a similarly laid back beat, "sharing things I (he, Cole) think quietly, with those that admire me."
P.S: D Truce's debut album, Two Birds, One Stone will be released on all digital platforms on the 25th of January, 2019.