Had Blaqbonez been the usual rapper, his Bad Boy Blaq Re – Up would be out on all sales / streaming platforms today, his birthday.
But he isn't and his birthday is, in a very rare case, second place to the talents that have led him to be the artiste that he is today. It is worth mentioning that before his celebratory album Bad Boy Blaq (which happens to be his first), he tinkered with various art forms. From mix tapes to EPs to dropping songs at a consistency unrivalled, he kept himself firmly atop the underground food chain. Battles, too, lent him a reverence amongst his mates as a unique breed. But he needed a break out.
For all the ill that the Big Brother critique from
MI
on
You Rappers Should Fix Up Your Lives
could have done, for all the replies that were released,
Blaqbonez
acted on his the best. From his claim that he was only yet to release a sex tape, he followed up on consistency as his biggest strength when he met the man at an event. In an
interview
with Pulse,
Blaqbonez
mentioned how MI called out his name. In the storied history of the young artiste/ fan meeting a music great,
Blaqbonez's
stands out –
MI
fucking
knew him. He didn't have to pursue him to a car rapping till his lungs screamed for a rest. He didn't hangout outside of radio stations with a tape, begging to be listened to. He worked his way to recognition.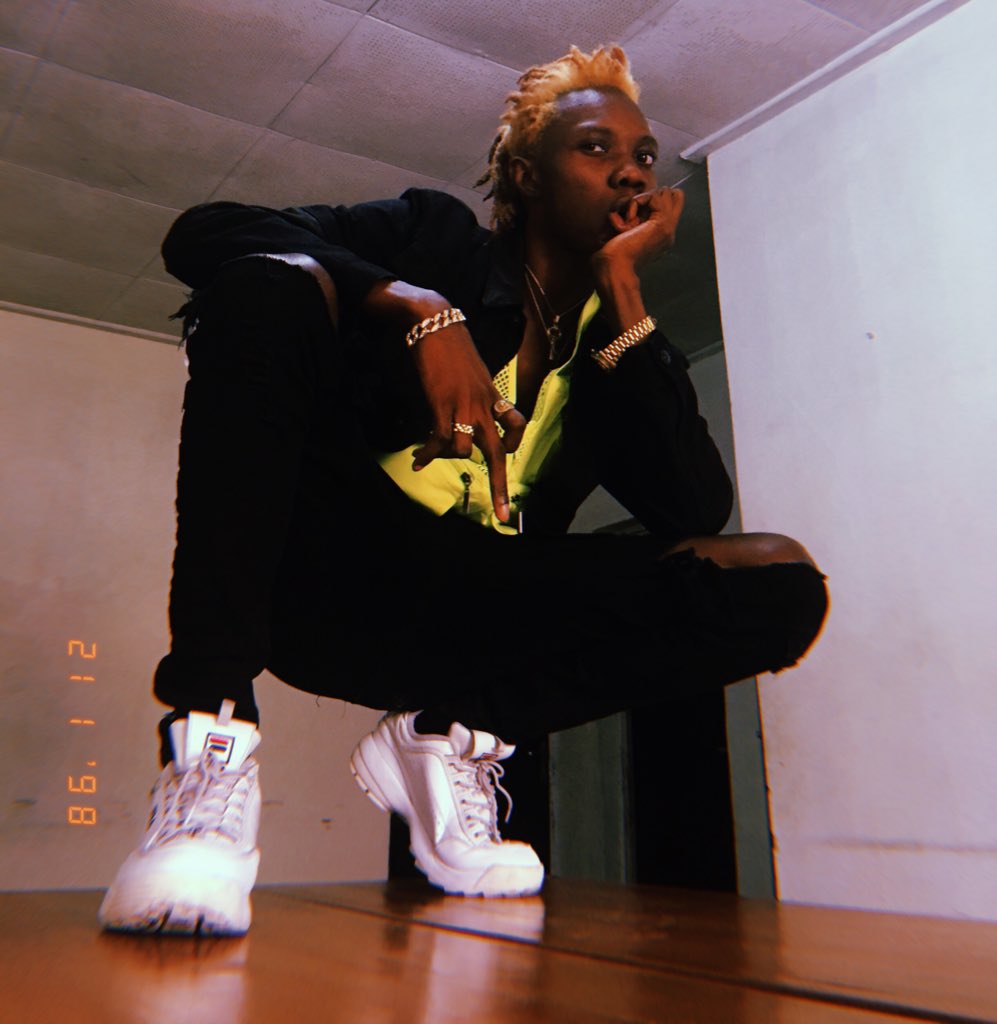 However, for more than just event camaraderie with one of Africa's biggest rap stars, he had to bring something to the table. One of the shortcomings of interviewers have been an inability to get him to flesh out his transcendence into a more aware artiste. For every
Fuck You
MI
influence on
Blaq
, a subtler song like
One Naira
must have had some sort of influence. Like he said on the Pulse interview, a wider reach was needed; wider sound, then. He was suddenly hanging out with
MI
who, like the king, wondered why his kingdom which was once unrivalled in dexterity concerning several matters of the state now faltered in comparison with others.
He has hanging out with
A-Q
who silently, has morphed into one of the game's most complete rappers, one who could get you teary eyed on a track like
Rose
and make you feel all commander-like on many of his other tracks.
Blaqbonez
studies the greats; it shows.
Very early into his career, he battled consistently on Nairaland, a popular, if not the biggest, online Nigerian platform. Alongside the platform's greats like Ibime, Mikuz, Krone, he staked his claim as one of the younger guys who would give more seasoned participators in the culture a real chase.
2018/ 19 Blaqbonez tinted some of that ferocity for purposefulness. But he remains the rapper's with th bars when its called for – his verse on the Martell Cypher proves that. But to be the listener's rapper, something denser than bars are needed: character, rounded in humanity, completely relatable. I feel, to an extent, the likes of Loose Kaynon and Mode 9 have failed to present character – it shouldn't be entirely likable – that would cut past the immediate lovers of the Hip Hop idea of tough faced and fear inspiring bars. Part of Blaqbonez's genius lies in the development of "Emeka" – his real name, also an alter ego – into the comic persona he flaunts whenever he gets a chance. For many rappers, humor is tough sport; for Blaqbonez, it is him. Humor which revolves naturally around him, making him an artiste hard to not root for.
In a genre where there many very few breakout stars, Blaqbonez has been the first in a while. Boogey's effort on MI's Ridiculous still comes to mind – a spectacular race around who was then, the continent's biggest Hip Hop artiste. Touted for the top, Boogey has gone on to release great project after great project, naturally moving into the position of a veteran. But so far, an indie rap veteran has been unable to ascend to the top of the food chain. Bar Show Dem Camp, (who has considerable mainstream following and resources available to them) such stories are few and few.
Blaqbonez's signing on to the A-Q and Loose Kaynon owned 100 Crowns and affiliations to Chocolate City and MI has seen his stock rise. He is about to swim onto the mainstream, a time in his life where talk of a Nasty C collab wouldn't elicit a "stop dreaming" response. His brand has successfully milked for him, the age's desire for motivation and braggadocio, good music and an infectious personality: dreams do come true.
Because no knowledge is wasted, he has successfully married his early rapper tendencies to the 'trapping' one. This gives him the audacity to rap about being "ahead of his time" even though in reality, he is a glorious throwback, to a time when the likes of now mentor MI could make a song like Anoti – juicy and Poppy, but lyrical, and grounded in its Hip Hop material. Hear him — ''Bad Boy Blaq is what hip-hop has evolved to in 2018, I intend to make a Bad Boy Blaq re-up where I pick like five songs and make remixes, I have received verses already, the love for the album has been organic.''
Evolution is sexy, it really is. At a time when Nigerian Hip Hop was called dead amongst other things, Blaqbonez arose to be the lead forward in a team which consisted of seasoned veterans. With the love pouring in for his birthday today, let us be reminded of these words he wrote as a 'Flow for rank' diss
some six years ago, words which in typical Emeka fashion, boast some humor but when peeled, reveal a universal truth spiced with the vibrancy of his lyricism:
"And I admit u gat rhymes
To sum extent u live a fast life
Buh am 20, u 30, if dats right
I gat 10years. . .truth is a somalian refugee could become a bill Gate in that time!!!"
Listen to Bonez debut album, Get ready for the Re-up.
Happy birthday Bonez!!!