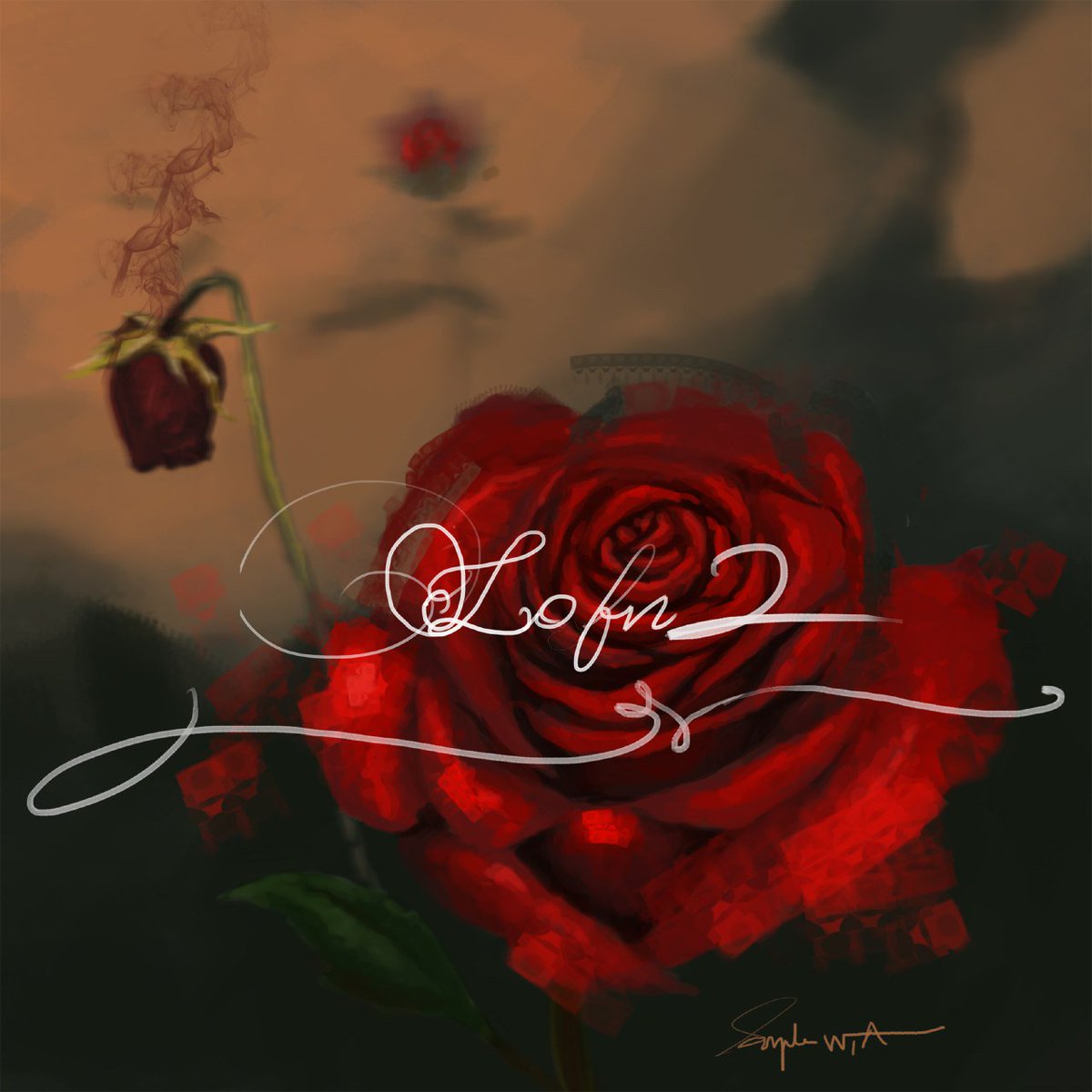 We Talk Sound
, an outfit that has serviced a gathering of creatives via marketing, PR and offer support systems towards creative excellence is probably Nigeria's most vibrant Music community. It is a collective of creatives including music artists, producers, writers and designers,
together they push to promote each other's work .
It is good work, and good work like we know, is an all hands on deck situation. "
We"
, collected… is a hint at collectivity and making up a large part of the
We Talk Sound
are artistes, mostly Nigerian artistes, who are dedicated to playing the long game, building their fanbase
and just grow. Basically the underground system.
If you follow this collective very well , you would probably know that they released a critically acclaimed project for valentine. It is a Love-Themed project . LOFN 2, They claim is the biggest collaborative music project in Nigeria. It involved over 50 creative members of the We Talk Sound community.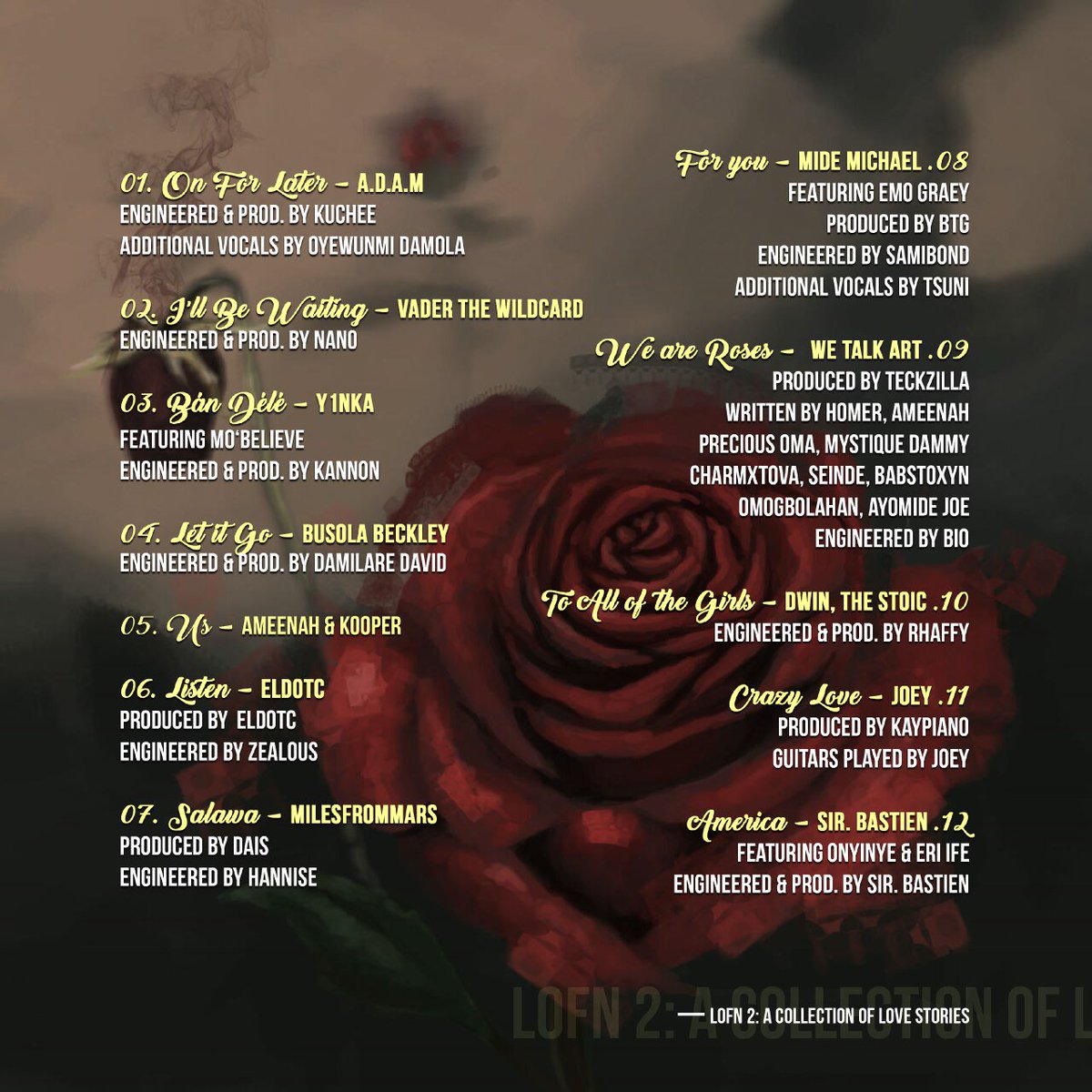 "Hey babe, was just thinking of you" begins an on-call conversation in the first track, by A.D.A.M, titled On For Later. It's piano keys are delicately played and the musician does well vocally to justify the song as the right choice for a mood setting opener. Vader continues into the vibe, the transition as seamless as water's flow back into the river.
Bá N Délé is a beautiful song, electric in its production and still retains a laid back vibe for Y1nka's verse, each one a thoughtful composition on basically, sex. Shout out to the Kannon beat. Busola Beckley's Let It Go moves at the pace of an interlude, her lucid vocals the perfect contrast to the previous drum dominated beat.
There's a melancholic feel to Us by Ameenah and Kooper. The piano plucks away at the soul, each spoken word of poetry complemented by the notes. An excerpt:
"We were never meant to see the light of day
This was meant to be a passing phase
Us was never meant to be a thing
Yet somehow, you suck me in"
The self produced Listen by Eldotc, begins like a soapy dip in a tub, each note piercing and filled with the magic of nostalgia. Softly hit drums come in, the artiste's voice still holding the attention amidst such wonderful production. The Wande Coal Who U Epp interpolation is expertly worked into this song, reminiscent of early days Black Diamond. MilesFromMars's Salawa, although lyrically light, makes up enough in the musicality. Mide Michaels pledges love in the chorus of For You, a song whose standout quality is not easily discernible; for one, Mide's voice is gold at its average and alongside that of backup vocalist Tsuni, the song thrives.
We Are Roses, produced by Teckzilla (who recently put out a joint EP with iLLBliss) begins like a Hip Hop joint. Yet, the bass is quietly replaced with an ominous sounding instrument, echoing from the depths of the production, bearing semblance with an anime's soundtrack. The contributor's list for the song is lengthy it is only fair that the spoken word is that good, since it is a classic case of artistic minds affirming a narrative so firmly believed in.
With To All Of The Girls, the writer and artiste behind the spectacular Heavy Heart album, Dwin, The Stoic might have just scored one of the most nostalgic, melancholic and heartbreaking songs in recent times. Rhaffy's guitar solo must have had him in tears or at best, almost. This song would be the star feature in a playlist titled For All The Broken Boys.
In a sudden change in mood, Joey's Crazy Love is next, an optimistic and sunny song, the kind you wake up to. The drums do possess a Western music feel to it, a certain escapist vibe.
The loved up ride takes a final stop at America, the classic theme of Sound Sultan's Area adopted. Eri Ife's ethereal opener sets the tone of this song, with Bastien decrying the lover's departure to Trump Land.
Holding a listener's attention in these times cannot be over emphasized yet, it remains as hard a chore as there is. With the We Talk Sound collaborative project, there is no dull moment. Each artistes plays to his or her strengths and the album works for its lack of experimentation; that doesn't mean monotonous though, the songs are anything but.
The Music on this was carefully curated, WTS does a lot of work and it is really beginning to shine through. More so when the said project is inspired out of the noblest of emotions and for the neediest. (They are donating proceeds of the project to charity).
Love.